It's An Incredible Time in the Garden: Plant Blueberries, Vegetables, Tomatoes, Herbs, Strawberries, Roses, Lavenders, Salvias, Grevillea, Succulents, Vines, Bougainvillea, and More for Color
---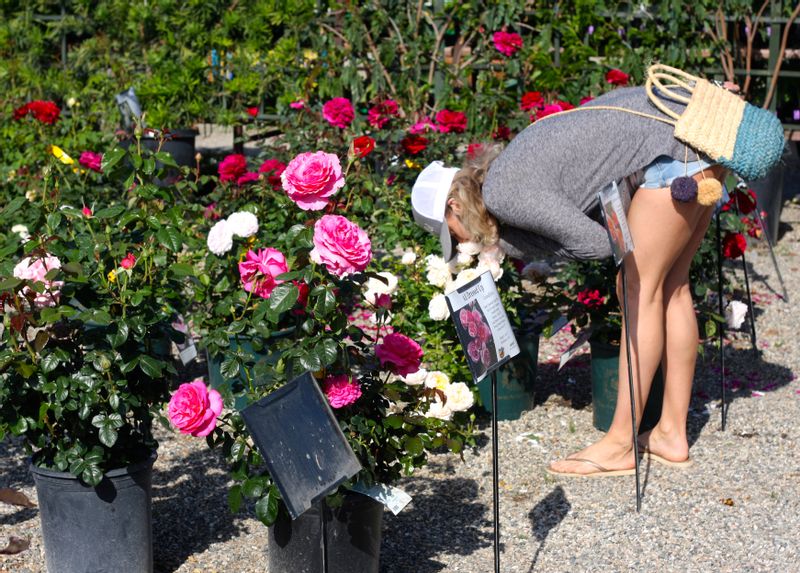 We are bursting at the seams and doing our best to keep a great selection of vegetables, herbs, and fruit in stock so stop in now for the best selection. Availability and plant selection change by the minute so hurry in to find the plants you want in your garden.
Right now, roses are looking incredible as are California Native Plants, Grevillea, Salvias, and Lavenders. When you visit, keep your eyes open for hummingbirds feeding on the Salvias. Monarch Butterflies are also seen frequently. You might even have a fun moment with our Garden Center cat Patches!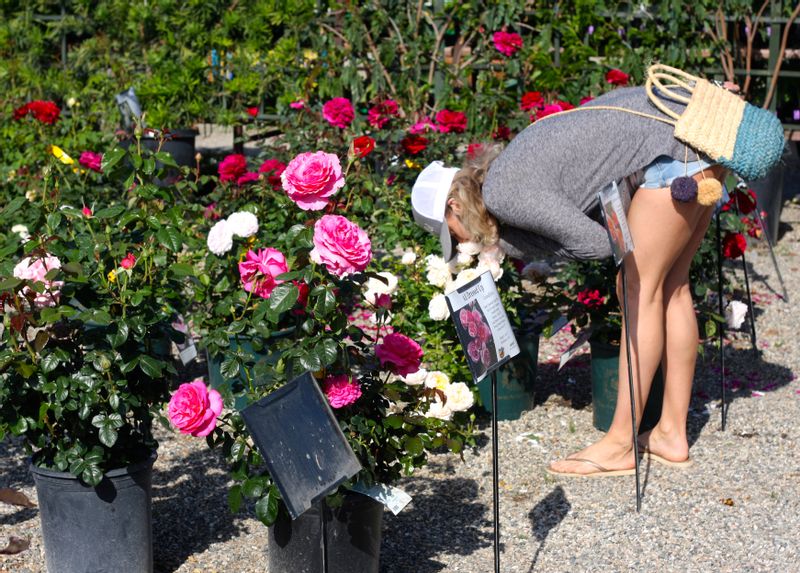 Click an image below to display the larger version.