Statuary for the Home and Garden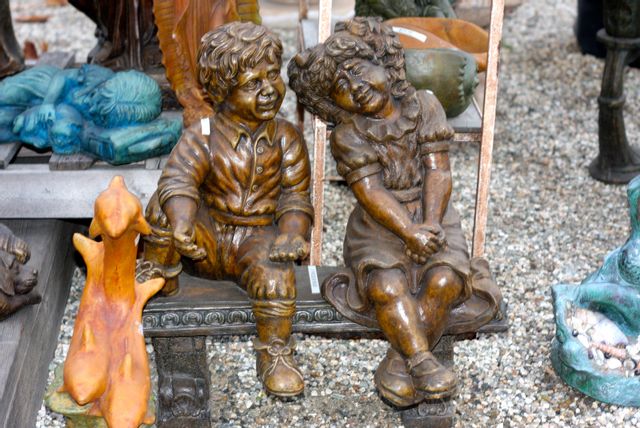 Statuary in the home and garden opens up additional ways you can enhance your living spaces.
Whether filling a spot in your curio cabinet or on furniture or the floor or positioning it in the garden to create vignettes, sitting spots or focal points, here are some basic guidelines to follow.
Consider the style of your home or garden. While you can get creative and mix things up a bit, try to keep pieces in context and envision how they will look surrounded by your objects and plants.
Use your creativity to select a piece or pieces that will enliven a space rather than fit into it if you want a bolder or more eclectic look.
Use multiple pieces and a variety of styles together if they are not part of the same compositional frame.
Use statuary to give each part of your garden a different mood or feeling.
Personalize a space with statuary.
Use statuary as a strong design element that can inspire the theme, colors, and shapes of the plants around it.
Delivery service is available.