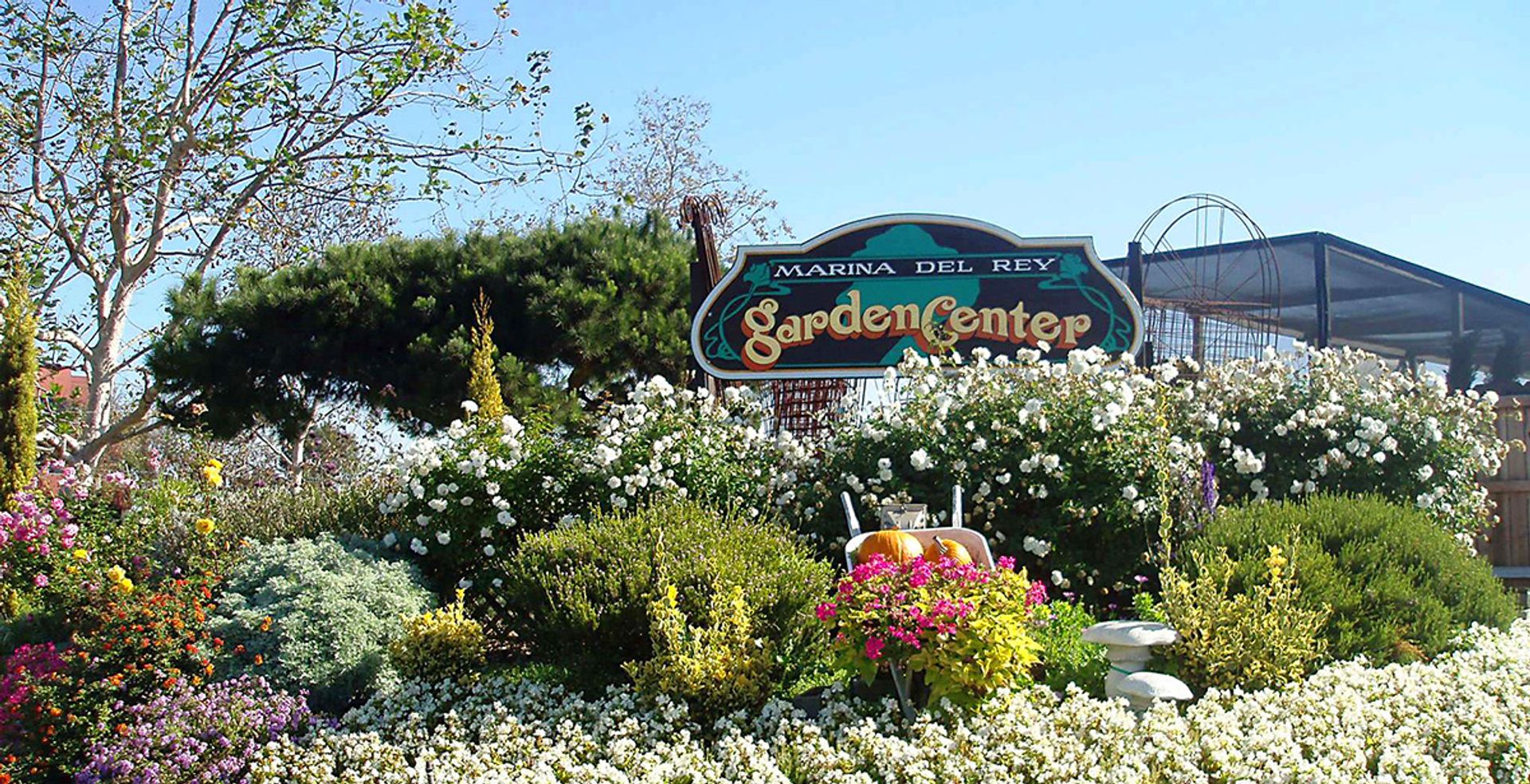 Marina del Rey Garden Center
The Marina del Rey Garden Center Story…
In February of 1977, a small garden center was born. And as time passed, customers quickly recognized what a gem of a garden center thay had in their neighborhood. But, of course, you can't keep a great secret quiet for very long, particularly when that "secret" pertains to one of Southern California's best retail garden centers. With just two owners in its history and the current one in place for some 35+ years, the community has come to also know how much MDRGC values contributing to local groups and organizations because we know what living things need to grow.
And in addition to being known as a part of the local Marina del Rey community, the Marina del Rey Garden Center is also known for being a reliable source for top quality plants, unique statuary, fountains & containers and all the expert guidance you need to keep your plants looking healthy and vibrant. Our 2+ acres also enables us to stock everything you need for a garden, landscape or simply a balcony or indoor table in your living room, bedroom, great room. As one of the largest nurseries in Southern California, we stock a huge inventory of plants and all the necessary amenities that go with plants.
We are proud to be a California Certified Pro Garden Center. To achieve this status a minimum of 50% of our sales staff must be a California Certified Nursery Professional (C.C.N.P.) This means our sales associates have taken and passed a rigorous exam which deals with a broad range of both green and hard good products.
Marina del Rey is also a member of the Master Nursery Garden Centers; a co-op of the finest independent garden centers in the country.
So stop in and visit our staff of nursery professionals. They're happy to provide expert assistance and guide you to quality products and plants. Customers also appreciate our efficient, quality, professional services, including a delivery service and Operations Team members who can load your vehicle with your purchased goods so you can take them home right away. 
All of us at Marina del Rey Garden Center are committed to making your shopping experience a fun and successful one.
Serving the Community for over 40 Years…
The Marina del Rey Garden Center is proud of serving the Westside and South Bay with the best garden items available for over 40 years now. We are proud of our success and understand how important it is that we, in turn, support and give back to the community that has made our success possible. While there is a limit to our charitable giving, the follow organizations (in no special order) are a partial list of involvement in our community.
Boys & Girls Club of Venice

Kentwood Elementary

School Saint Mark School, Venice

Saint Anastasia School

Fairburn Elementary

Venice High School

Farragut Elementary

Westchester Lutheran Church & School

Westchester Neighborhood School

Saint Anthony School, El Segundo

Friends of Paseo del Rey School

Pacific Area Boosters

Fire Station #5, Westchester

Muscular Dystrophy of West Los Angeles

Hancock Park Garden Club

Culver City Garden Club

Robinson Gardens

Santa Monica Bay Auxiliary of Children's Hospital

Westchester Mental Health Guild

Airport Marina Counseling Service

Ocean View Farms

Neighborhood Youth Association

Frontline Foundation

Holy Family Services

Venice Community Housing Corp.

Habitat for Humanity, Los Angeles

Villa Marina Neighborhood Council

Rotary Club of Century City

Didi Hirsch Community Mental Health Center